Discussion Starter
·
#1
·
I'm at it again. Just had enough of the back end bouncing all over the place. I know the springs were replaced before but prior to me owning the car and were a lot of miles ago too. I doubt that I really needed to swap springs but since these Korea parts are so cheap and I've noticed the rear looks like it sags a little I decided to do it all at the same time. From start to finish this took me about 2 hours. It wouldn't have taken me that long but I installed the first spring upside down so I had to tear it all back apart.
Starting the mess!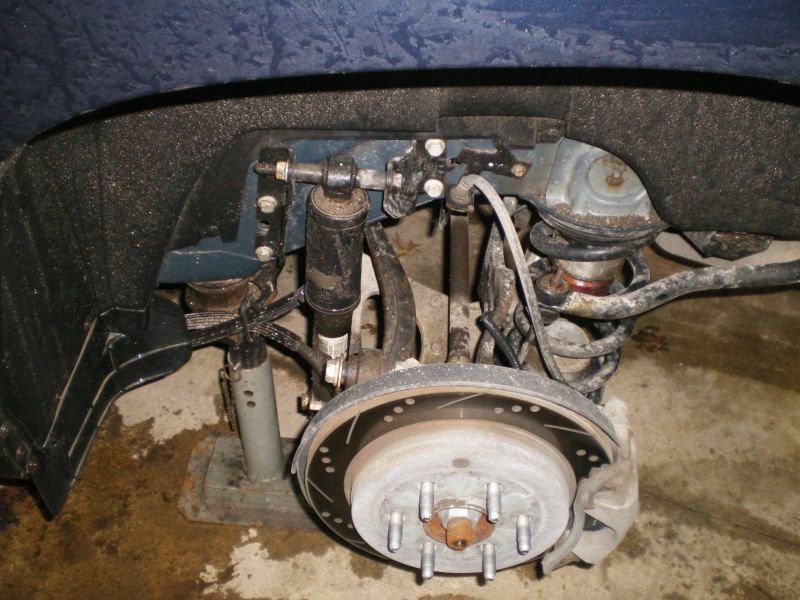 Remove the braket that holds the brake line to the unibody. Failure to do this may result in a torn hose and certainly won't be able to remove the springs if you are doing so.
Then take off the shock by removing the upper and lower bolts. Place a jack upper the a-arm because the shock helps control the amount of travel. If you don't, it shouldn't hurt it but it's harder to remove the bolts until the tension is released.
Bottom bolt is out.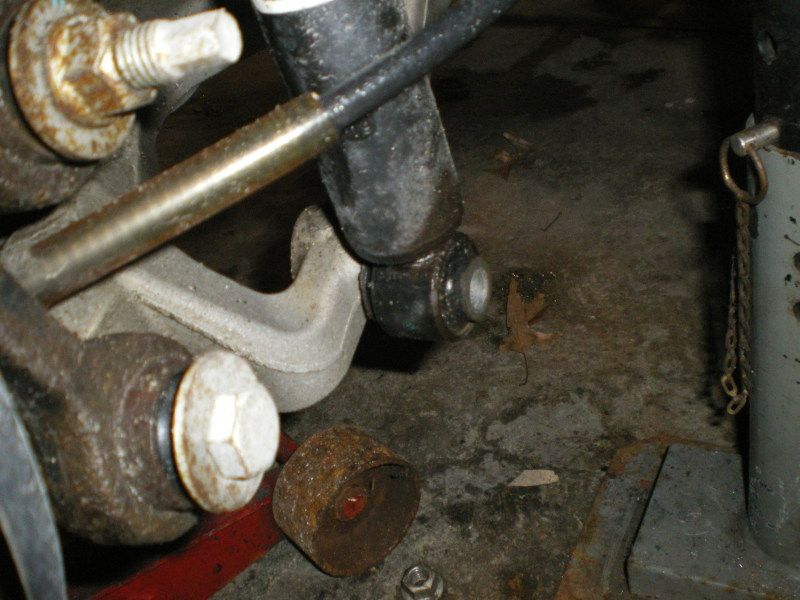 Remove endlink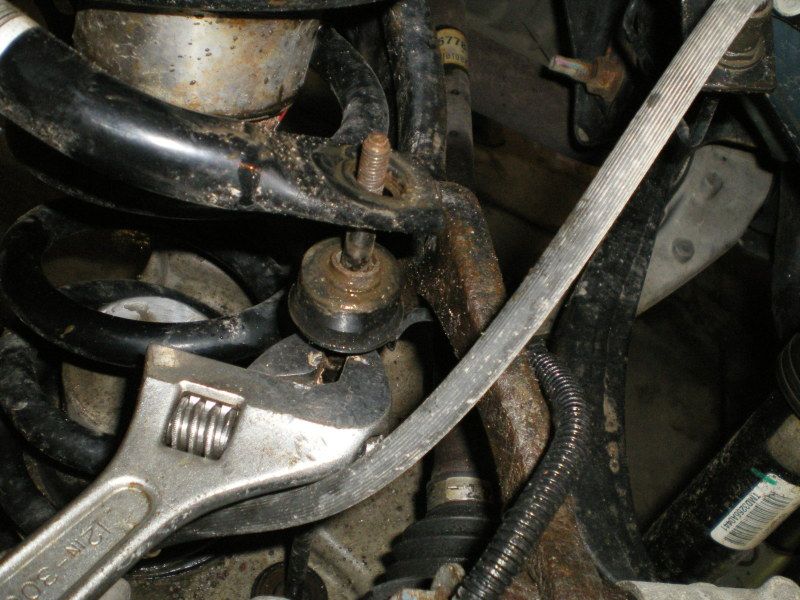 If you look at this picture below you will see the large bolt. There's 2 of these on the bottom of the a-arms that you must disconnect in order to get the rear suspension to travel enough to get the springs out. You will still need a spring compressor to get the spring small enough to get past the bump stop and bottom guide. There's washers everywhere so make note what came from where. They are mostly all the same. Once you get the bolts out you will need to lightly pry or tap on the a-arm to get it to move. Once you have that you can compress the springs. I didn't have that good of spring compressor so I had to use leverage on the a-arm to get it to travel downward a little more.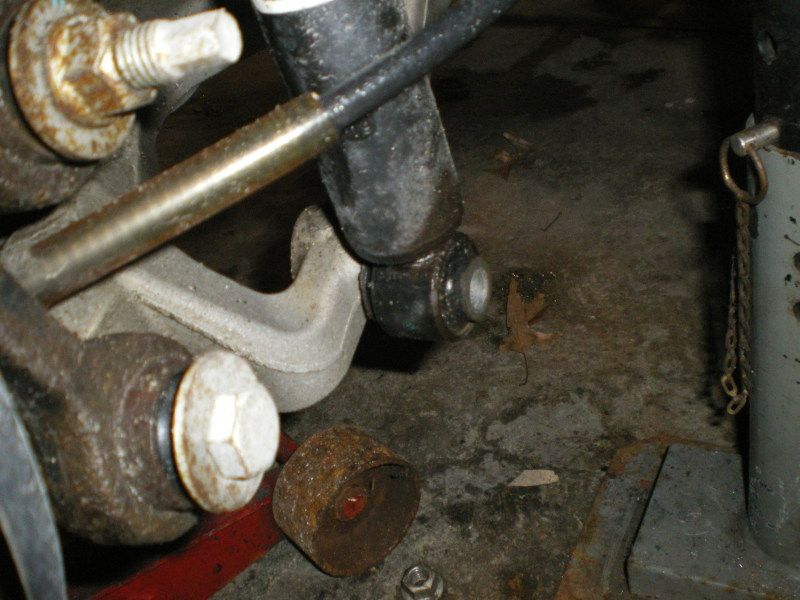 One shock was completely shot
The "good" shock as you can see had bottomed out and cracked the dust cover.
New shock. These I ordered with out the top mounts like you see them advertised on Ebay.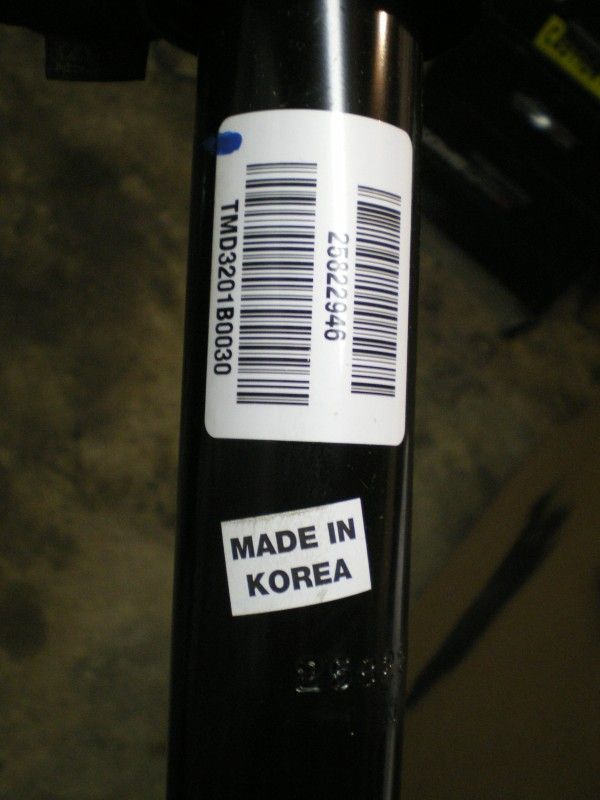 New spring with old spring. The new one was actually about 1/2" taller but you can't really tell in the pictures. This confirms my suspicions that the rear springs were weak. Sorry I don't have pictures of the installed componets or pictures of it going back together. It was mostly the reverse of the take out of the old parts. The top and bottoms of the springs look very, very simular so you have to pay close attention the way they came out.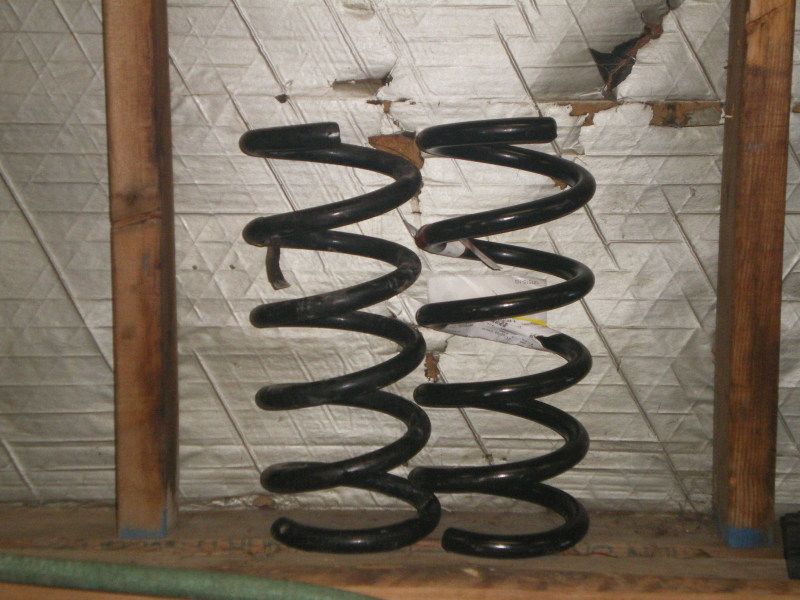 Here's the part number shown for the shocks