Discussion Starter
·
#1
·
Being that I own a shop that does aftermarket work on vehicles for area dealerships I decided to mess around my Outlook a bit. I built an enclosure that holds 2 shallow mount 10" woofers and one 1000 watt class D amplifier. The sub and amp is from Power Bass
www.powerbassusa.com
These were paired to the factory DVD unit with the 5.1 amplified system. It is surprising on how well it works in this vehicle. It isn't over bearing at all. The subs are a bit under powered due to their small enclosure. I have some tuning to do yet. Also they need to get broken in a bit as well before they are hammered on. Here's 2 quick pics I snapped with my phone's camera.
This is a shot from under the cover.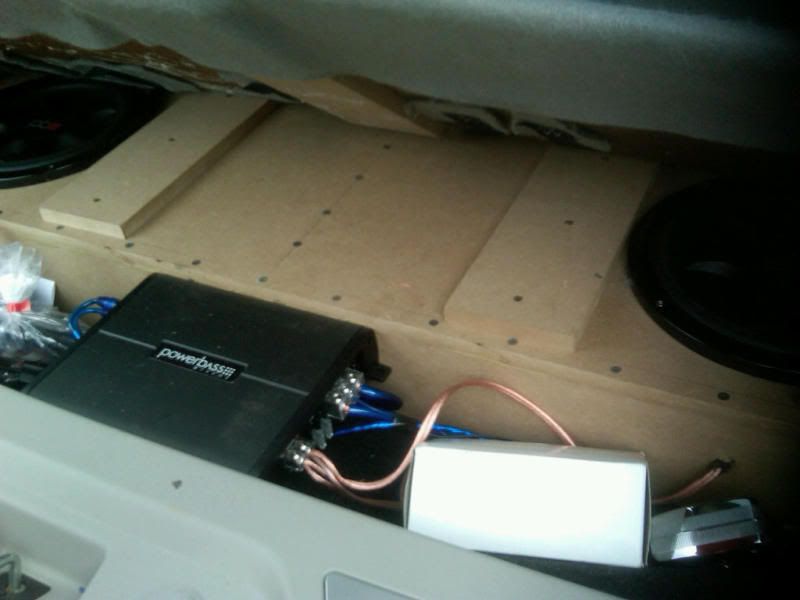 Here's a picture of the system with the top over. Yes, I can put the rear seats all the way up too. I have some minor fitting to do yet. Had just enough time to make the cover. I can stack my tools on top of it too.