Discussion Starter
·
#1
·
Since I hit the 100k mark a few miles ago I felt now was a good time to replace the coolant that was in there especially since I had over heated the motor last winter when the belt popped off because of snow/ice getting in the way of things. Luckily I was close to home and no lasting problems from that issue :blob:
I was first a little upset trying to get a new thermostat. Again, I am one of those that goes overboard on maintenance. I figured since I was in there, might as well replace that. I pooped a little when first trying to get a replacement. Lucky for me I deal a lot with a local dealer and they fixed me up with a decent price on this....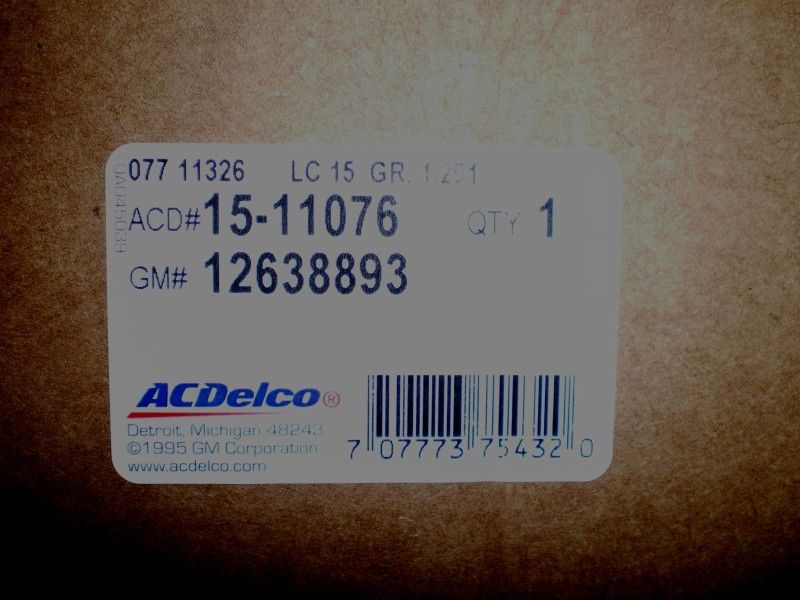 The thermostat is pressed into the water neck housing. GM has been doing very well making GM-only parts yet again!!!!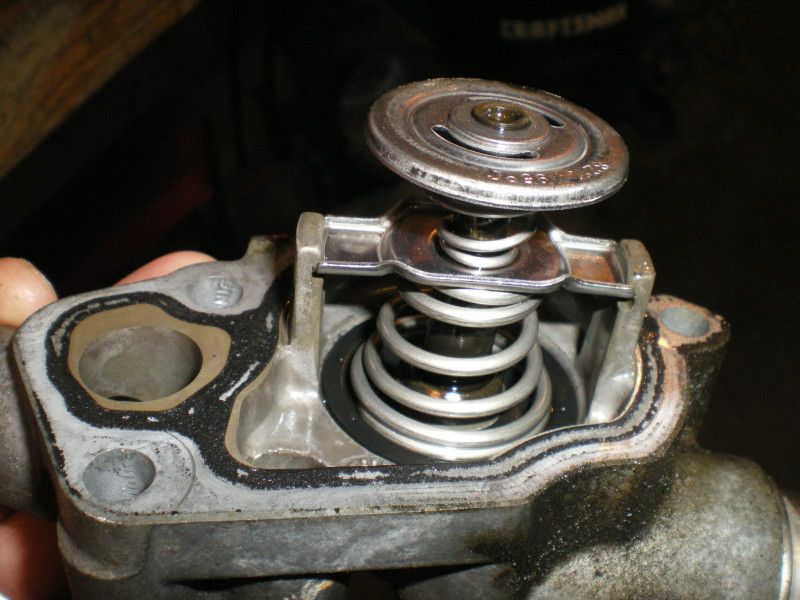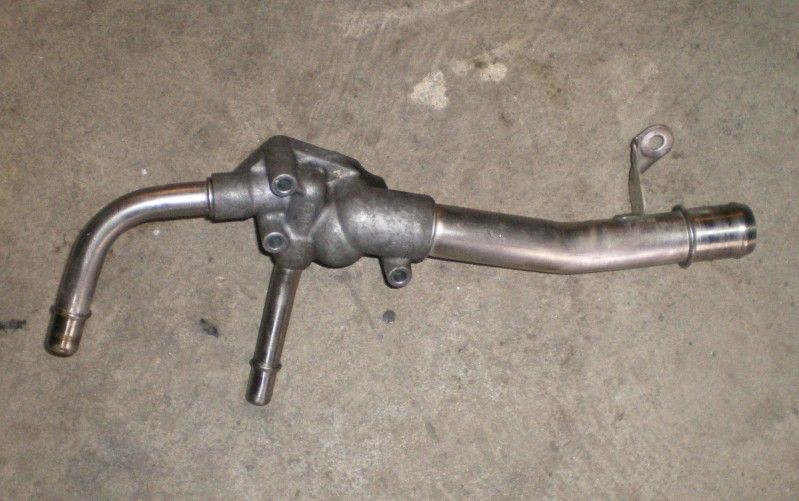 This project wasn't too bad really. I first unhooked the hoses. The big one from the radiator was the standard slip-clamp style. The other two for the rear heat was a little different. You have to depress the yellow tabs and slide them off. There are specific tools for this but I managed with a small screwdriver. Once I had them off I removed the 3 10mm bolts and the one 15mm bolt and removed the assembly. I had to remove the inner yellow clips off of the old assembly and snap them back on the ends of the 2 hoses. Be carefull not to crack these. I assume using the right tool for removing these hoses will keep that from happening.
I then proceeded with the flush using tap water until I had clear water. I sprayed through the radiator cap and also through one of the small back heater hoses. I then carefully blew that out with my compressor. I put some distilled water in the system then blew that out.
The new housing comes complete with new gasket and 3 new bolts. It was pretty simple to do and also to get at. You can see the new piece installed here
I installed the new housing and hoses then added my 50/50 mix of coolant while having the front end way up in the air. Once it was at the top of the filler neck I started the car and let it warm up topping off the coolant as needed. I would squeeze any of the hoses I could grab trying to bleed the air out of the system. This took as long as anything thing else I had been doing before!!! Of course since I LOVE Amsoil I used their stuff
All and all took me about an hour to do. :cheers: